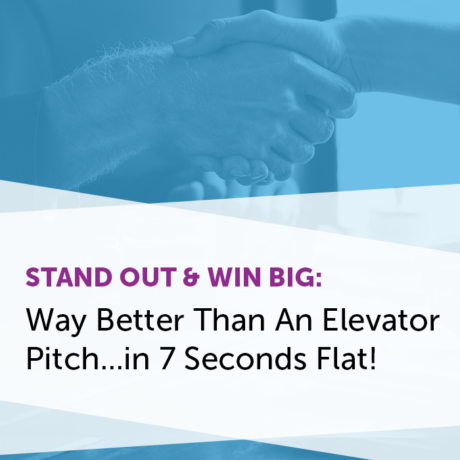 A 30-second elevator pitch? Are you serious?!? Stand out immediately from your competition in a concise and unique way the moment someone asks, "What do you do?"
In this 30 minute e-Class you'll learn how to:
Identify and attract your perfect clients in under 7 seconds
Create a mind blowing "Positioning Statement" instead of a time wasting "Pitch"
Project your brand, your personality and your authenticity
Use a simple "down and dirty" formula to have a killer introduction
Chris Harris, Chief Refuser from RefuseOrdinary, will be sharing a 30 minute e-class with Will Turner and himself. Following the eclass Chris will be available in person for questions and answers. Chris works with revenue drivers so they can CRUSH their numbers, rock their productivity and all while making a meaningful difference.
9:30am – Check In and mingle
10:00am – 30 minute online eclass featuring Will Turner and Chris Harris from Refuse Ordinary
10:30am – 30 minutes question and answer session with Chris Harris.
I couldn't believe how much practical and actionable time saving tips and strategies they crammed into 30 minutes… if you work remotely you gotta check this out! ~ Walter Cornett
More about Chris Harris
Productivity guru & sales whisperer, speaker, and trainer for almost 20 years. In that span he has operated a leadership school, owned two consulting firms and launched a new business venture last year.
Former clients include companies such as Altria, Patagonia, Capital One, and World Bank – Caribbean Division
Created "ACE-25" (A one-on-one production coaching program, which yielded 166%* individual production growth in 60 days.) *Randstad USA
Created "4 Ways To Shave 5 Hours Off Your Work Week" presented throughout the state of Virginia
Co-Created "The Business Disruptors Series: What the best companies are doing and NOT doing to stay on top" (E-book, 2015)
Co-Created "2017 SPECIAL REPORT: 5 Key Trends & Opportunities for Sales Growth" (E-book, 2017)
Contributing Editor "The 7 Truths of Sales Leadership" (E-book, 2017)
Co-wrote "Time Sucked! How to rock your productivity AND get your life back!" (E-book, 2013)
Wrote over 250+ articles on productivity, time management, sales, and creating business systems that actually work, (RefuseOrdinary and other blogs, 2006 – present)
Featured in the Richmond Times-Dispatch – "Time flies, but will it take you to your business destination?" (September 2014)
Featured (…along with his awesome wife) in SUCCESS Magazine (May 2016)
Frequently featured as a guest on News Radio WINA, FM 98.9 "Conversations With Wendy" in Charlottesville, VA (2016 – Present)
Guest speaker at various venues though-out the Mid-Atlantic (2000 – Present)
Ambassador Committee Member; Greater Williamsburg Chamber & Tourism Alliance
Former Advisory Board Member; Stratford University, Glen Allen, Virginia Campus
Lives in New Kent, VA with his wife Amanda, daughter Logan and dogs Perrin and Rayna
Secret Superpower: Raising a 6 year-old while working from home
Registration is required for everyone.
W.A.M. Members cost is $20
Non-members cost is $40
FREE for Richmond Alarm Employees
Oops! We could not locate your form.